Bread Allergies
I always loved hot bread with French cheese and wine. It's hard for me to imagine that a bite of wheat bread can give someone allergic to bread at least headaches for few hours. Almost 15% of people on earth are allergic to bread. In this section of Seattle Organic Restaurants I'm going to talk about bread allergies and its symptoms.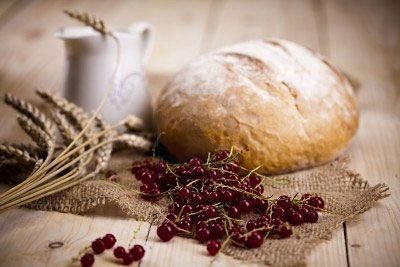 There are several cases if you are allergic to bread. You may have a gastrointestinal reaction to a protein found in grain and wheat called gluten. You may also be allergic to different ingredient in bread like yeast or you may have celiac disease (food sensitivity that makes your immune system to attack your small intestine).
Usually people with bread allergies suffer from gluten intolerance or celiac disease. The symptoms are usually gastrointestinal problems such as nausea, vomiting, constipation, diarrhea, gas bloating and abdominal pain. Gastrointestinal reaction can cause headaches, pain in joints, cramps in muscles and they can all lead to malnutrition, weight loss, fatigue or loss of memory and concentration. Celiac disease and gluten intolerance can cause skin irritation or rashes, neural sensitivity problems such as numbness in feet, fingers or hands, headaches and muscle pains.
All these symptoms can cause behavior change, depression, moodiness and irritability. When your body consumes a food that is allergic to, your immune system treats the allergen as a virus or bacteria and builds antibody against it. Food allergy symptoms are usually swelling of mouth, face or lips, gastrointestinal reactions such as nausea, vomiting or diarrhea, skin reactions such as swelling, eczema, hives or rashes and redness of skin, cardiovascular problems such as unconsciousness, drop in blood pressure and respiratory problems such as sneezing, coughing, runny nose or difficulty breathing.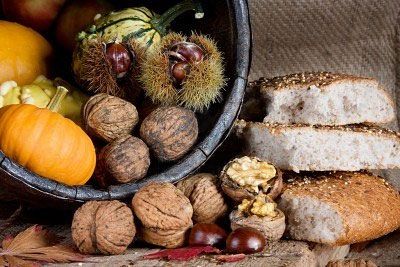 Severe food allergies cause anaphylaxis and potentially fatal reactions. The symptoms of celiac disease and gluten intolerance are very similar to food allergy, therefore a proper blood and skin test with right diagnose can tell you to what kind of allergy you have. The only treatment for bread allergies is to stay away from gluten. A study shows that many people who have migraine attacks or headaches actually are sensitive to gluten. After those people went on a diet that was gluten free the headaches and other symptoms were disappeared. There are great restaurants in Seattle and east side that provide nutritious organic gluten free dishes if you have allergies to gluten.
National community initiative to create the first ever nutritional system to synergize with the practice and living of yoga.
Certified organic coconut water
. Collaborative platform for people inspired by yoga!
Did you know parasites out rank cancer as deadliest killer Worldwide? Autointoxication is potentially a deadly condition that occurs when colon health is ignored.
Learn More Organica Colon Cleansing and Anti-Parasite Digestive Support
People are now asking for Over-the-Counter Organic Medicine that is both USDA Certified Organic and an FDA Registered homeopathic drug.
Learn more about: the booming Organic Medicine market.
USDA-certified organic and raw hand-peeled cacao beans from Ecuadorian Arriba are great source of antioxidants, minerals, and fiber.
Learn more about Superfoods Raw Peeled Cacao Beans.
Raw Organic foods that include Live-enzyme Superfoods from the purest unprocessed foods that have all their precious nutrients intact.
More on raw foods.
Can managing Facebook get easiers? I guess it can.
Facebook Management Tools.
Everybody needs someone to help them with small odd jobs, from computer fixing to help with a wide range of things.
Hire someone to help you with small tasks on a easy-to-manage contract basis.
Lose weight, reduce stress and transform your life through plant-based nutrition... FREE!
Join Thrive!
Organic and fair clothing, sustainability, environmental and social responsibility.
Check out the latest fashion!
.
Eco-conscious furnishings and accessories.
What are sustainable flatware?
Organic premium and natural products for pets, manufactured in-house.
You never heard of holistic, natural dog and cat food! Now you have.
Herbs, Foods, Bath, & Complete Aromatherapy Oils.
Ahhhh, now that's relaaaaaxation.
House of Nutrition brings people a wide range of products and supplies for their nutritional well-being.
See products list.
Eco-friendly and bio-degradable Mattresses?
Here's what you could get!
Mighty Leaf crafts the most flavorful and delicious artisan blended teas.
award-winning tea pouches ... Tea Lovers, Savor
Touch of Europe brought to US and Canada!
Browsed and bewildered!
Herbal Teas, Herbal Tincutres, and Organic Wellness Oils.
Nature's Inventory
Organic Bouquet - Eco-Friendly Flowers & Gourmet Gifts!
See what's popular today!
Flower Delivery for someone special?
Send love of flowers!
Find your way through life with a little help.
Where is your life's compass?