Avocado
In this section of Seattle Organic Restaurants I'm going to talk about avocado's health benefits. Avocado has several health benefits such as anti-inflammatory, anti-cancer, lowering the cholesterol level and preventing heart disease. Avocado also helps with weight loss and healthy hair and skin.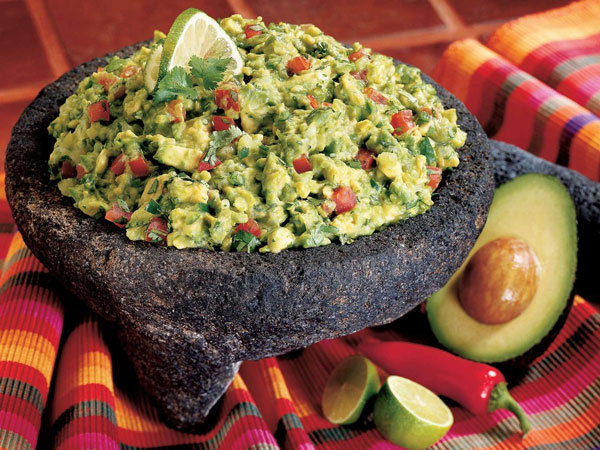 Anti-Inflammatory: Avocado is anti-inflammatory and a rich source of flavonoids and polyphenols. The anti-inflammatory nutrition in avocado helps to prevent growing cancer cells and health problems such as rheumatoid arthritis and osteoarthritis.
Anti-Cancer: Avocado is a rich source of antioxidant and anti-inflammatory. The antioxidant in avocado helps to improve the body's immune system and fight against cancer cells.
Lowering the Level of Cholesterol & Heart Disease: Avocado has monounsaturated fatty acids (omega 3 fatty acids) that fights and over time gets rid of bad cholesterol (bad fat) in the body. Avocado has beta-sitosterol and oleic acid that they both reduce the cholesterol level. The omega-3 fatty acids, folic and folate acids, potassium and vitamin B-6 in avocado can lower the risk of heart problems.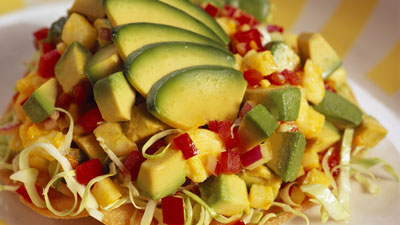 Healthy hair and skin: The vitamin E in avocado is really good for hair and skin. The omega-3 fatty oil in avocado delivers nutrients to the hair. Mix one avocado with 3 or 4 egg yolks and some grapeseed oil in a blender. Rub the mixture gently in your sculpt and hair, wear a plastic bag and leave it for two hours then rinse and wash your hair properly. Avocados hydrate hair and make your hair stronger.
Gets Rid of Stomach Fat: The omega-3 fatty acids in avocado get rid of bad fat (bad cholesterol) in the body especially belly fat. Avocados also help you lose the few extra pounds you always want. Avocado also has been known for treating dermatitis, eczema, wounds, infections and preventing birth defects. Avocado can be used in different foods such as Mexican foods, ice creams, soups and shakes.