Food Allergies
The body's immune system sometimes reacts defensively to a food protein that might not be harmful for the body. When you are allergic to a food for the first time, your body's immune system creates certain antibody in order to fight the food. When you eat the same food again, your body has already created the antibody and releases huge amounts of histamine in order to over throw the food out of your body.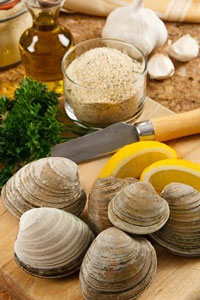 Food allergies can affect skin, gastrointestinal tract or can cause respiratory problems. Food allergies can happen at any age and the symptoms are instant. Symptoms can be diarrhea, unconsciousness, skin rashes, vomiting, cramps, respiratory problems and drop in blood pressure. In the most severe cases, reaction to food allergy can even cause death. People usually find themselves allergic to nuts such as peanuts, almonds or walnuts, seafood like shellfish, fish, shrimp, and crab, egg or dairy products.
If you have an allergic reaction and you are not sure which food causes the allergy try to break down your daily diet into smaller groups until you find out what food that you are allergic to. Your health care professional might also do a blood test or a skin test to determine the food that you are allergic to. Try not to have certain foods that cause allergies and in case of skin rashes or itching take antihistamines and herbal supplements.
The best way to prevent allergies is to stay away from foods that cause allergic reaction.