Oregano Oil and its benefits
Oregano is a great wild plant with powerful antibiotic properties that can kill fungi, bacteria, parasites and viruses.  The leaves and flowers of the wild oregano plant are used to make oregano oil. Oregano oil is a high source of antioxidants that can effectively fight against free radicals and common infections including flu, eczema, yeast and bacterial infection and Athlete's foot.
Studies on Oregano Oil:
Studies show that oregano oil is a powerful painkiller like aspirin and other drugs without having their side effects.
In an article published on Science Daily, the oregano oil was described to have same germ killing abilities of prescription drugs like penicillin and streptomycin without having the side effects. This article also shows how oregano oil is effective in killing Staphylococcus bacteria.
A study by US Department of Agriculture shows how essential oils from plants like oregano, basil, carrot, celery, cardamom, parsley and rosemary are great antimicrobial that can effectively fight against E.Coli and Salmonella.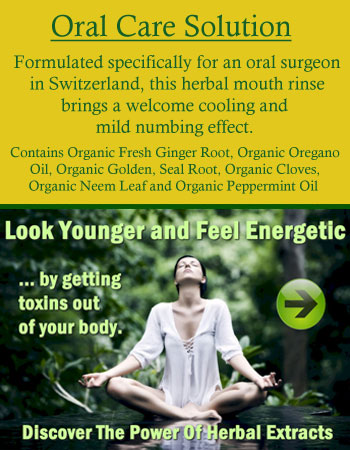 A study published in journal Experimental and Toxicologic Pathology also shows that oregano oil is beneficial to both colon and liver and can reduce the effect of induced colitis in rats. 
Another study published in journal Mediators of Inflammation shows that combination of thyme and oregano oil can reduce the negative impact of induced colitis in rats.
Also studies by Phytomedicine reported how carvacrol, an effective substance in oregano oil showed significant improvement on liver and colon.

Also a study by Georgetown University of Medical Center found how herbal essential oils including oregano oil can overcome bacterial and fungal infections.
What is unique about oregano oil?
Oregano oil has two great antimicrobial oils called thymol and carvacrol. Carvacrol is a powerful food preservative and has antibacterial properties that can effectively fight against salmonella and E.coli bacteria.
Thymol is an affective antifungal and one of the active ingredients in Listerine mouthwash. Thymol can boost the immune system, effectively kill germs and protect the body againt free radicals and toxins.
Naringin is a substance in grapefruit that gives it its bitter taste. Naringin is a powerful antioxidant in oregano oil that can reduce the growth of cancer cells and fight off free radicals.
Terpenes are another substance in oregano oil with strong antioxidant and antibacterial properties.
Rosmarinic acid is a great source of vitamin E and a powerful antioxidant and antihistamine that can fight off free radicals, allergies, atherosclerosis and cancer. Here is a study on how rosmarinic acid is a great natural antihistamine that can effectively fight against allergies and asthma.
Oregano oil is also a great source of vitamins and minerals including calcium, zinc, iron, copper, magnesium and Vitamin A, C and E. Oregano oil is also a great antioxidant, anti-inflammatory, anti-bacterial, antimicrobial, antifungal and antiseptic that can be used for treating colds and flues, reducing the negative effects of menopause and reducing allergies and asthma.
Oregano oil is known for its anti-aging properties and it can fight off against free radicals and contently replace the dead cells with new and live cells. The powerful antioxidant properties in oregano oil can reduce the chances of nervous system disorder (Parkinson's), cancer, digestive problems, allergies and eye disease.
Related Articles:
Increase in the Rate of antibiotic-resistant Infections vs. Effective Herbal Antibiotics
Top 10 Essential Oils and their Health Benefits
Sources:
http://www.sciencedaily.com/releases/2001/10/011011065609.htm
http://www.ingentaconnect.com/content/iafp/jfp/2001/00000064/00000007/art00015
http://www.ncbi.nlm.nih.gov/pubmed/16218659