Peanut Allergies
In this section of Seattle Organic Restaurants, I'm going to talk about peanut allergies. Peanut allergy is a very common allergy, in particular in children. Approximately 1% or three million Americans have allergies to tree nut (pecans, walnuts or almonds) and peanut.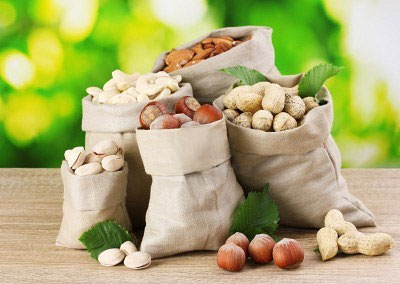 The symptoms can be small irritation or anaphylaxis (which is life threatening). The symptoms csn range from respiratory problems, gastrointestinal or skin problems to life threatening conditions such as anaphylactic shock. Anaphylactic shock is the release of histamine as an allergic reaction to peanuts in the body. Release of histamine in the body can cause swelling, heart failure, circulatory collapse and difficulty in breathing or even death. Almost one third of patients that are sensitive to peanuts have severe and almost fatal reaction known as anaphylaxis. If your child has reaction to peanuts consult with your doctor immediately.
There is a risk of serious reactions to peanuts in future if your child is developing or has had small reactions to peanuts before. It's very hard to avoid peanuts as many restaurants use peanuts for preparation of their food, but strict avoidance of peanuts is the only way to prevent peanuts allergies. Unfortunately there isn't any cure for peanuts allergy, only the current treatments can reduce the symptoms of allergic reaction once it occures. Peanuts reaction can progress very quickly and in extreme cases can be even fatal in a short period of time if the patient hasn't received immediate medical attention. In severe case such as anaphylactic shock the patient should use epinephrine.
Epinephrine constricts blood vessels, increases the heart rate, relaxes lung muscles and reduces face or throat swell. Immediate medical attention is needed when the person with peanuts allergy is having severe symptoms. Keep in mind that a little bag of peanuts in some closed space like airplanes is enough to cause mild or anaphylaxis (life threatening) allergic reactions. No airlines can guarantee free peanuts flight, however some may be willing to serve non peanuts snacks, but the ingredient in their meals might have peanuts or some passenger might carry peanuts with themselves.