Herbal Tea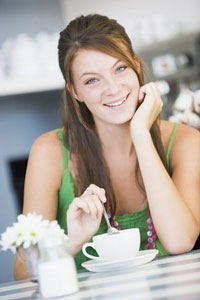 In this section of Seattle Organic Restaurants, I want to talk about the health benefits of different herbal teas. You've probably have heard the expression that "If you are cold, tea will warm you; if you are too heated, it will cool you; if you are depressed, it will cheer you; if you are excited, it will calm you". Drinking herbal tea can have many health benefits and help to prevent many diseases. Here are some of the herbal tea with their health benefits:
Lemon Balm Tea: Lemon balm tea is usually used for treating cramps, asthma, headaches and dyspepsia.
Mint Tea: Mint tea can relieve coughs, cramps, nausea, headaches, heartburn and other nerve related problems.
Thyme Tea: Thyme tea is good for relaxing tension and stress and cleaning mucous membrane.
Birch Leaf Tea: Birch tea can be good for headaches, can reduce the pain of kidney stone and reduce fever.
Blueberry Leaf Tea: Blueberry leaf tea can purify the blood and help to reduce kidneys infections.
Hibiscus Tea: Hibiscus tea helps to lower the blood level and improve blood circulation.
Rose Hip Tea: Rose hip tea can prevent the production of stress hormones and can reduce arthritis pain. It also smells wonderful! You can plant herbs such as bay leaf, mint or rosemary in pot indoors..