Corn Allergies
In this chapter of Seattle Organic Restaurants I'm going to talk about corn allergies and its symptoms. Thousands of people suffer from corn allergies and I believe there are many people who do not even know they are allergic to corn.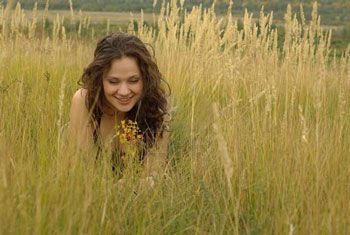 Unfortunately super markets are becoming full of processed foods that are rearrangements of corn. You can find corn in almost every processed food in America. Read the products label carefully and you can find different types of corn such as corn oil, vegetable oil, corn syrup, corn meal, cornstarch, corn sugar (glucose, puretose, dyno, dextrose), breakfast cereals, corn chips, corn fritters and corn tortillas everywhere. It's hard to avoid eating corn as there are many products in stores that have corn in them such as peanut butter, hams, hot dogs, pork or sausages, deep fried foods such as fried potato or rice (with corn oil), chili, canned vegetables or commercial soups, cheese, fish sticks, American cheese and yogurt, salad dressings, soy milks, chocolate milks, eggnog, English muffins, tacos, gravy (usually made with corn starch), ice creams, American whiskey, gin, beer, ale and wine, sodas like Coca-Cola or Pepsi, crackers, pancake syrups, instant coffees, powdered sugar, jams, candies, sauces like catch up, baking powder and even some toothpastes. If you feel tired most of the times, have little or no energy after you eat, suffer from breathing or respiratory problems and have headaches or migraines you might be allergic to corn.
The symptoms of corn allergies are malnutrition (obesity or underweight), dark circles around eyes (shiner), eczema, runny or stuffy nose, respiratory problems such a asthma or shortness of breath, exhaustion and fatigue, anxiety, moodiness and depression, swelling body especially around ankles, bad breath, margins or headaches, stomachaches, constipation and diarrhea, fluctuations in blood pressure and anaphylaxis. The best way to stop corn allergies is to follow a corn free diet. It means no processed foods in cans or plastic bags and going on a healthy organic diet. Read the labels of products you are purchasing carefully for different kinds of corns. You want to check out our corn free selection of restaurants in Seattle and east side? Look up under Restaurant Directory and enjoy the weekly coupon and selection of Seattle restaurants in Seattle and Bellevue.
National community initiative to create the first ever nutritional system to synergize with the practice and living of yoga.
Certified organic coconut water
. Collaborative platform for people inspired by yoga!
Did you know parasites out rank cancer as deadliest killer Worldwide? Autointoxication is potentially a deadly condition that occurs when colon health is ignored.
Learn More Organica Colon Cleansing and Anti-Parasite Digestive Support
People are now asking for Over-the-Counter Organic Medicine that is both USDA Certified Organic and an FDA Registered homeopathic drug.
Learn more about: the booming Organic Medicine market.
USDA-certified organic and raw hand-peeled cacao beans from Ecuadorian Arriba are great source of antioxidants, minerals, and fiber.
Learn more about Superfoods Raw Peeled Cacao Beans.
Raw Organic foods that include Live-enzyme Superfoods from the purest unprocessed foods that have all their precious nutrients intact.
More on raw foods.
Can managing Facebook get easiers? I guess it can.
Facebook Management Tools.
Everybody needs someone to help them with small odd jobs, from computer fixing to help with a wide range of things.
Hire someone to help you with small tasks on a easy-to-manage contract basis.
Lose weight, reduce stress and transform your life through plant-based nutrition... FREE!
Join Thrive!
Organic and fair clothing, sustainability, environmental and social responsibility.
Check out the latest fashion!
.
Eco-conscious furnishings and accessories.
What are sustainable flatware?
Organic premium and natural products for pets, manufactured in-house.
You never heard of holistic, natural dog and cat food! Now you have.
Herbs, Foods, Bath, & Complete Aromatherapy Oils.
Ahhhh, now that's relaaaaaxation.
House of Nutrition brings people a wide range of products and supplies for their nutritional well-being.
See products list.
Eco-friendly and bio-degradable Mattresses?
Here's what you could get!
Mighty Leaf crafts the most flavorful and delicious artisan blended teas.
award-winning tea pouches ... Tea Lovers, Savor
Touch of Europe brought to US and Canada!
Browsed and bewildered!
Herbal Teas, Herbal Tincutres, and Organic Wellness Oils.
Nature's Inventory
Organic Bouquet - Eco-Friendly Flowers & Gourmet Gifts!
See what's popular today!
Flower Delivery for someone special?
Send love of flowers!
Find your way through life with a little help.
Where is your life's compass?