Raw food & Losing Weight
"You are what you eat", you've probably heard this expression before, but weather you believe it or not this statement is very true! Despite what many drug companies advertise and try to sell drugs about losing weight, there is no magical recipe in losing weight. If you are sick and tired of carrying all those extra pounds, you should start changing your diet. By changing your eating habits and exercising you can lose weight and stay healthy. There are nice healthy restaurants in Seattle that provide you with nice vegan dishes, organic vegetables and fruits and organic meat.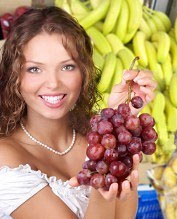 Unfortunately poor eating habits in America have created a number of serious health issues. One of the biggest problems America is facing today is obesity. One hundred and fifty billion dollars a year is spent to cure obesity in this country and yet one-third of adults and kids are obese or over weight. Obesity is causing many people to face serious medical and even life threatening conditions such as increase in heart disease, colon cancer, breast cancer, respiratory problems, malnutrition, diabetes, depression, stokes and much more. In Seattle organic restaurants I do provide you with healthy food guidelines and valuable nutritional information. You can easily start losing weight when your calorie intake is less than the calories you burn. You can slim down by counting up the calories you consume throughout the day and at the same time changing your metabolism by staying active and eating organic healthy food. The first step in losing weight is to change your eating habits. Eating out in a restaurant can be both healthy and fun depending on what you eat and where you eat. However here in northwest we are blessed to be close to the ocean and have verity of sea foods, raw foods and Seattle food restaurants.
I personally start my days with green smoothie juice and that gives me a fresh start for the day. It's amazing to start your day with great combination of organic vegetable and fruits. Fresh fruits and vegetables are full of vitamins, minerals, nutrients and enzymes. You can clean your system and get rid of all the toxicity in your body and colon by drinking water and vegetable juice. It's important to have at least one raw meal a day. There is a lot you can do with the combination of different organic fruits and vegetables. I have included youtube videos of David wolfe and green smoothy girl to learn how to make a nice green smoothy!