Raw food & Losing Weight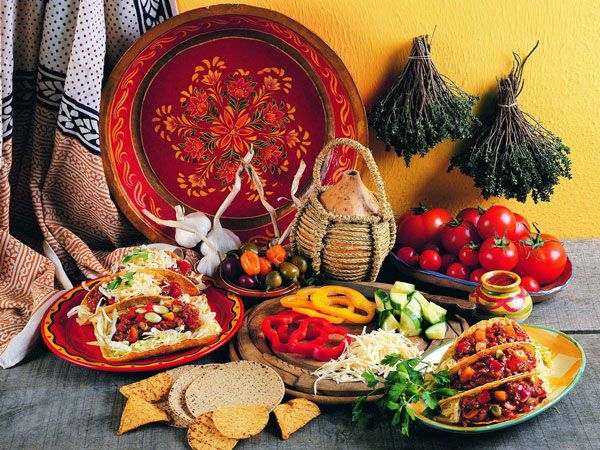 "You are what you eat", you've probably heard this expression before, but weather you believe it or not this statement is very true! Despite what many drug companies advertise and try to sell drugs about losing weight, there is no magical recipe in losing weight. If you are sick and tired of carrying all those extra pounds, you should start changing your diet. By changing your eating habits and exercising you can lose weight and stay healthy. There are nice healthy restaurants in Seattle that provide you with nice vegan dishes, organic vegetables and fruits and organic meat.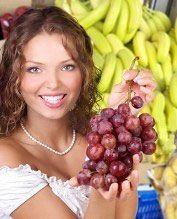 Unfortunately poor eating habits in America have created a number of serious health issues. One of the biggest problems America is facing today is obesity. One hundred and fifty billion dollars a year is spent to cure obesity in this country and yet one-third of adults and kids are obese or over weight. Obesity is causing many people to face serious medical and even life threatening conditions such as increase in heart disease, colon cancer, breast cancer, respiratory problems, malnutrition, diabetes, depression, stokes and much more. In Seattle organic restaurants I do provide you with healthy food guidelines and valuable nutritional information. You can easily start losing weight when your calorie intake is less than the calories you burn. You can slim down by counting up the calories you consume throughout the day and at the same time changing your metabolism by staying active and eating organic healthy food. The first step in losing weight is to change your eating habits. Eating out in a restaurant can be both healthy and fun depending on what you eat and where you eat. However here in northwest we are blessed to be close to the ocean and have verity of sea foods, raw foods and Seattle food restaurants.
I personally start my days with green smoothie juice and that gives me a fresh start for the day. It's amazing to start your day with great combination of organic vegetable and fruits. Fresh fruits and vegetables are full of vitamins, minerals, nutrients and enzymes. You can clean your system and get rid of all the toxicity in your body and colon by drinking water and vegetable juice. It's important to have at least one raw meal a day. There is a lot you can do with the combination of different organic fruits and vegetables. I have included youtube videos of David wolfe and green smoothy girl to learn how to make a nice green smoothy!
National community initiative to create the first ever nutritional system to synergize with the practice and living of yoga.
Certified organic coconut water
. Collaborative platform for people inspired by yoga!
Did you know parasites out rank cancer as deadliest killer Worldwide? Autointoxication is potentially a deadly condition that occurs when colon health is ignored.
Learn More Organica Colon Cleansing and Anti-Parasite Digestive Support
People are now asking for Over-the-Counter Organic Medicine that is both USDA Certified Organic and an FDA Registered homeopathic drug.
Learn more about: the booming Organic Medicine market.
USDA-certified organic and raw hand-peeled cacao beans from Ecuadorian Arriba are great source of antioxidants, minerals, and fiber.
Learn more about Superfoods Raw Peeled Cacao Beans.
Raw Organic foods that include Live-enzyme Superfoods from the purest unprocessed foods that have all their precious nutrients intact.
More on raw foods.
Can managing Facebook get easiers? I guess it can.
Facebook Management Tools.
Everybody needs someone to help them with small odd jobs, from computer fixing to help with a wide range of things.
Hire someone to help you with small tasks on a easy-to-manage contract basis.
Lose weight, reduce stress and transform your life through plant-based nutrition... FREE!
Join Thrive!
Organic and fair clothing, sustainability, environmental and social responsibility.
Check out the latest fashion!
.
Eco-conscious furnishings and accessories.
What are sustainable flatware?
Organic premium and natural products for pets, manufactured in-house.
You never heard of holistic, natural dog and cat food! Now you have.
Herbs, Foods, Bath, & Complete Aromatherapy Oils.
Ahhhh, now that's relaaaaaxation.
House of Nutrition brings people a wide range of products and supplies for their nutritional well-being.
See products list.
Eco-friendly and bio-degradable Mattresses?
Here's what you could get!
Mighty Leaf crafts the most flavorful and delicious artisan blended teas.
award-winning tea pouches ... Tea Lovers, Savor
Touch of Europe brought to US and Canada!
Browsed and bewildered!
Herbal Teas, Herbal Tincutres, and Organic Wellness Oils.
Nature's Inventory
Organic Bouquet - Eco-Friendly Flowers & Gourmet Gifts!
See what's popular today!
Flower Delivery for someone special?
Send love of flowers!
Find your way through life with a little help.
Where is your life's compass?