Flaxseed / Health Benefits of Flaxseed
In this section of Seattle Organic Restaurants I'm going to talk about the health benefits of flaxseed. Flaxseed is a very small seed that has been around for centuries since Babylon planted it back in 3000 BC. A seed that small, is a great source of nutrients, omega 3 fatty acids, lignans and fiber. Flaxseed is an extremely powerful seed and can reduce the chances of cancer, cardiovascular disease and diabetes.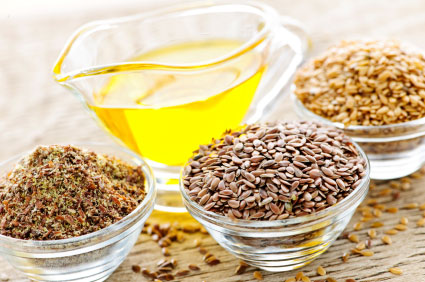 Studies show that omega 3 fatty acids in flaxseed called ALA can reduce the growth of cancer cells. The lignans in flaxseed have been known to reduce the chances of breast cancer by reducing the growth of cancer cells and blocking enzymes involved in hormone metabolism.
The studies also show that omega 3 fatty acids and amino acids in flaxseed significantly lower blood pressure, reduce bad cholesterol level, promote cardiovascular health and lower the chances of heart failure and heart beat.
Several studies also suggest that the rich source of omega 3 in flaxseed prevents the plaque buildup in the arteries. Flaxseed could also significantly reduce the hot flashes, especially in women. The research shows that the lignans in flaxseed can improve blood sugar and reduce the chances of type 2 diabetes. The omega 3 fatty acids and lignans in flaxseed can significantly reduce inflammation and chances of asthma and Parkinson's disease. Many health issues are related to inflammation of different organs in the body. Flaxseed is a great anti-inflammatory and can prevent heart stroke and heart attacks. You could consume flaxseed in your smoothies and juices, with your salads or in breakfast cereals. Here is the nutritional fact of flaxseed: