Utilizing ionized water in your kitchen
With the regular outbreak of different bacteria and infections in our food supply in the last decade, it is very important to wash and clean your food properly. Technology has improved dramatically to create a convenient way to use and ionized water unit in every kitchen and allow people find ways to utilize the unit in their kitchens.
The good news is that ionized water can kill microorganisms in your foods and help clean and wash your food properly and thoroughly.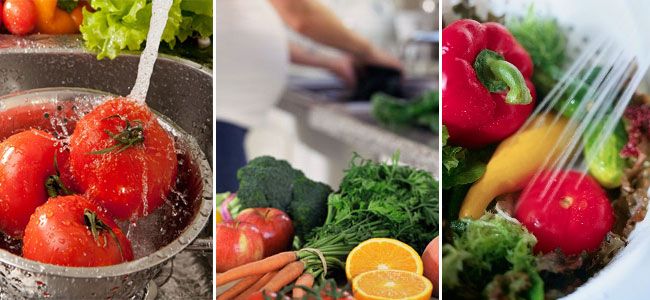 Even if you shop in an organic store, the fruits or vegetables you buy have been picked, packaged and shipped at least few days to weeks before they end up in your kitchen. The more time that passes, the more your food is exposed to ravages of oxidation.
Even if you shop in a local organic store, your food has been handled by several people which that would increase the chances of your food exposure to viruses, fungi and parasites.       
There are still some people that clean their foods with home cleaners including hydrogen peroxide or chloride bleach that are not very safe for health and increase oxidation in foods.
The good news is that ionized water helps to kill bacteria and parasites in food and preserve and optimize food's nutrition. The shell life of fresh foods can be dramatically extended by proper cleaning and washing with alkaline water.
Here is the appropriate pH and soaking time for different foods and fresh produce: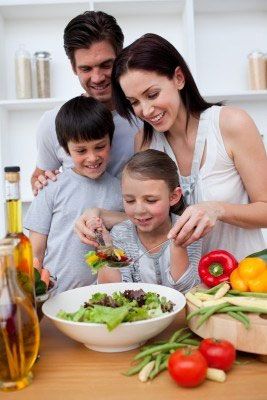 The best way to fully clean fresh foods is to not just rinse but soak your food into pH 11.5 ionized water for 15 to 20 minutes. Then rinse the produce with pH 9.5 ionized water.
Sturdy greens including cabbage, chard, kale and lettuce should be washed and stored to extent their life but baby greens including lettuce and spinach should be kept dry and be washed with pH 9.5 ionized water before use.   
For washing berries before use, place a colander inside a bowl and fill it with pH 11.5 ionized water and soak berries in there for 3 to 5 minutes. Then remove the colander and rinse the berries with pH 9.5 ionized water.
Mushrooms are superfoods full of essential nutrients, however they grow in a composted soil and they are a bit dirty. So place them in 11.5 pH water until they are moist and wipe them with a soft cloth.
One of the most effective ways to clean citrus fruits is to spray them with pH 2.5 ionized water and rinse them with pH 9.5 water. Clean most fruits with ionized water right before you want to eat it.
For cleaning melons and squash, spray them with pH 2.5 water and soak them for 10-15 minutes in pH 9.5 water before storage.
To clean root vegetables soak them in pH 9.5 water for 20 minutes and rinse them with pH 9.5 water. For steaming or boiling root vegetables use pH 9.5 water.
For cleaning beans and grains, place them in a colander that will fit into a bowl and soak them in pH 11.5 ionized water for 10 minutes. Then rinse them in pH 9.5.
pH 2.5 ionized water can kill microorganisms in fish or poultry that might be contaminated with bacteria or salmonella. Let the fish or poultry soak in pH 2.5 water for few minutes and rinse them with pH 9.5 water.
pH 9.5 Ionized water could also be used for making soups, tea or coffee and steaming vegetables. Ionized water can also be used for cleaning your kitchen. You can wipe all the surfaces including granite, glass, and stainless steel or even butcher surfaces with pH 2.5 water and remove all the debris or spills. Oil based spills can be washed with pH 11.5 ionized water and protein based spills can be cleaned by pH 2.5 ionized water. You could also clean stainless steel cookware with ionized water. Soak pans or pots in pH 11.5 ionized water and then rinse. For removing stains from glassware or dishes soak them into a 50/50 mixture of pH 2.5 and pH 5.5 ionized water and then rinse them with pH 5.5 water and dry them with a towel. To remove all the dust and debris from flatware soak them into pH 2.5 ionized water overnight and rinse them with pH 5.5 ionized water.
National community initiative to create the first ever nutritional system to synergize with the practice and living of yoga.
Certified organic coconut water
. Collaborative platform for people inspired by yoga!
Did you know parasites out rank cancer as deadliest killer Worldwide? Autointoxication is potentially a deadly condition that occurs when colon health is ignored.
Learn More Organica Colon Cleansing and Anti-Parasite Digestive Support
People are now asking for Over-the-Counter Organic Medicine that is both USDA Certified Organic and an FDA Registered homeopathic drug.
Learn more about: the booming Organic Medicine market.
USDA-certified organic and raw hand-peeled cacao beans from Ecuadorian Arriba are great source of antioxidants, minerals, and fiber.
Learn more about Superfoods Raw Peeled Cacao Beans.
Raw Organic foods that include Live-enzyme Superfoods from the purest unprocessed foods that have all their precious nutrients intact.
More on raw foods.
Can managing Facebook get easiers? I guess it can.
Facebook Management Tools.
Everybody needs someone to help them with small odd jobs, from computer fixing to help with a wide range of things.
Hire someone to help you with small tasks on a easy-to-manage contract basis.
Lose weight, reduce stress and transform your life through plant-based nutrition... FREE!
Join Thrive!
Organic and fair clothing, sustainability, environmental and social responsibility.
Check out the latest fashion!
.
Eco-conscious furnishings and accessories.
What are sustainable flatware?
Organic premium and natural products for pets, manufactured in-house.
You never heard of holistic, natural dog and cat food! Now you have.
Herbs, Foods, Bath, & Complete Aromatherapy Oils.
Ahhhh, now that's relaaaaaxation.
House of Nutrition brings people a wide range of products and supplies for their nutritional well-being.
See products list.
Eco-friendly and bio-degradable Mattresses?
Here's what you could get!
Mighty Leaf crafts the most flavorful and delicious artisan blended teas.
award-winning tea pouches ... Tea Lovers, Savor
Touch of Europe brought to US and Canada!
Browsed and bewildered!
Herbal Teas, Herbal Tincutres, and Organic Wellness Oils.
Nature's Inventory
Organic Bouquet - Eco-Friendly Flowers & Gourmet Gifts!
See what's popular today!
Flower Delivery for someone special?
Send love of flowers!
Find your way through life with a little help.
Where is your life's compass?