Gardening Herbs
In this section of Seattle organic restaurants I'm going to talk about physical and mental health benefits of herbs and gardening them. People are becoming more and more aware that using organic raw foods and herbs are very beneficial for health and well being. Many people buy herbs from healthy or organic food stores but you can also plant herbs in your backyard or pots indoors.
Gardening is good for you both physically and spiritually. By planting your herbs you can feel how the combination of sun, soil, rain and your affection can affect the well being of your plant. You can actually feel the connection between you and the harmony and rhythm in the nature.
You can grow herbs in your backyard but here in north west and Settle that we don't get many warm sunny days, you can grow herbs in pots.
Here are some of the herbals that you can grow in your backyard or pot:
Comfrey: Comfrey can be grown to be three to five feet tall having flowers in blue or yellow. Comfrey prefers sun but it can grow in partial shadow. Comfrey has external skin use for healing cuts, bruises and burns.
Lavender: Lavender can grow to be two feet tall with lovely flowers. Lavender can grow in full sun or partial shadow. Using lavender can release stress and tension and can relieve headaches.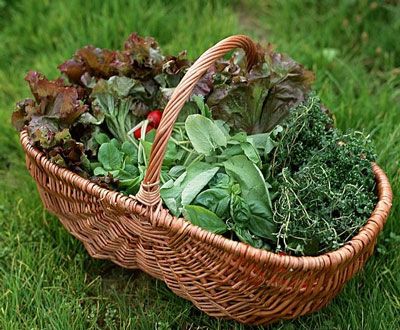 Marjoram: Marjoram grows to be one foot tall and has tiny pink or white flowers. Marjoram needs full sun and can help to calm upset stomach and throat inflammation.
Chamomile: Chamomile can be grown to be three to four feet tall and they need full sun light. Chamomile freshly picked or dried flowers can be used in chamomile tea for relaxation, easing tooth pain and calming cranky toddlers.
Thyme: Thyme can grow to be 15 inches and can grow in partial shade and sun. Thyme is good for upset stomach and can be added to bath water to treat skin problems.
National community initiative to create the first ever nutritional system to synergize with the practice and living of yoga.
Certified organic coconut water
. Collaborative platform for people inspired by yoga!
Did you know parasites out rank cancer as deadliest killer Worldwide? Autointoxication is potentially a deadly condition that occurs when colon health is ignored.
Learn More Organica Colon Cleansing and Anti-Parasite Digestive Support
People are now asking for Over-the-Counter Organic Medicine that is both USDA Certified Organic and an FDA Registered homeopathic drug.
Learn more about: the booming Organic Medicine market.
USDA-certified organic and raw hand-peeled cacao beans from Ecuadorian Arriba are great source of antioxidants, minerals, and fiber.
Learn more about Superfoods Raw Peeled Cacao Beans.
Raw Organic foods that include Live-enzyme Superfoods from the purest unprocessed foods that have all their precious nutrients intact.
More on raw foods.
Can managing Facebook get easiers? I guess it can.
Facebook Management Tools.
Everybody needs someone to help them with small odd jobs, from computer fixing to help with a wide range of things.
Hire someone to help you with small tasks on a easy-to-manage contract basis.
Lose weight, reduce stress and transform your life through plant-based nutrition... FREE!
Join Thrive!
Organic and fair clothing, sustainability, environmental and social responsibility.
Check out the latest fashion!
.
Eco-conscious furnishings and accessories.
What are sustainable flatware?
Organic premium and natural products for pets, manufactured in-house.
You never heard of holistic, natural dog and cat food! Now you have.
Herbs, Foods, Bath, & Complete Aromatherapy Oils.
Ahhhh, now that's relaaaaaxation.
House of Nutrition brings people a wide range of products and supplies for their nutritional well-being.
See products list.
Eco-friendly and bio-degradable Mattresses?
Here's what you could get!
Mighty Leaf crafts the most flavorful and delicious artisan blended teas.
award-winning tea pouches ... Tea Lovers, Savor
Touch of Europe brought to US and Canada!
Browsed and bewildered!
Herbal Teas, Herbal Tincutres, and Organic Wellness Oils.
Nature's Inventory
Organic Bouquet - Eco-Friendly Flowers & Gourmet Gifts!
See what's popular today!
Flower Delivery for someone special?
Send love of flowers!
Find your way through life with a little help.
Where is your life's compass?