It's not just about WHAT you EAT; it's also about WHAT'S EATING YOU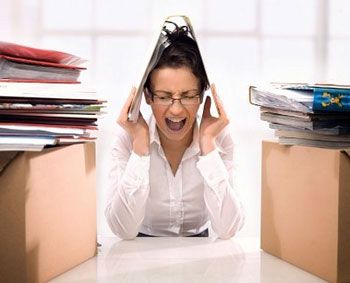 In this section of Seattle Organic Restaurants I want to talk about stress and obesity relationship. The recent study shows that nearly 72 million Americans are obese, the sad thing is that one out of three kids are obese and are very likely to be diabetes. And the REALITY is that obesity is not just about WHAT you EAT; it's also about WHAT'S EATING YOU.
Your brain is in total control of your body, your thinking, the way you feel, the way you remember, the way you move and walk, even your food digestion, your stress level and your heart beat. The central nervous system is the spinal cord and the brain and these nerves are in total control of how you feel and move. Once the nervous system is damaged it cannot be repaired; for example if your liver is damaged you can repair it by raw diet, but unfortunately a damaged nervous system cannot repair itself. Some factors that cause damage to nervous system over a period of time are chronic depression, stress and anxiety. Researchers found out that when the body is stressed out, it releases NPY (neuropeptide Y) that will make fat cells to grow and outnumber.
Most people in times of stress reach "comfortable food" that is mostly high fat and high sugar diet. In times of stress your metabolism also slows down that won't help much; when your body feels alert, it wants to hold on to all its abdominal fat deposits to protect itself against any harm or threat. The good news is that unlike stress, laughter releases endorphins that would effectively lowers the stress hormones and increases the body's metabolism.
Will exercise help?
You cannot burn calories just by
exercising
(30 min of jogging only burns 200 calories which is a chocolate bar). Unlike what people think exercise is not about HOW MANY CALORIES you burn. Exercising regularly will help your muscles and body relax by releasing tension and stress of the day, so your body can get rid of the stubborn fat it has stored. One of the BEST exercises is walking above a certain heart beat. The others are what
Chinese
always believed such as deep breathing, stretching, self massage and meditation.
National community initiative to create the first ever nutritional system to synergize with the practice and living of yoga.
Certified organic coconut water
. Collaborative platform for people inspired by yoga!
Did you know parasites out rank cancer as deadliest killer Worldwide? Autointoxication is potentially a deadly condition that occurs when colon health is ignored.
Learn More Organica Colon Cleansing and Anti-Parasite Digestive Support
People are now asking for Over-the-Counter Organic Medicine that is both USDA Certified Organic and an FDA Registered homeopathic drug.
Learn more about: the booming Organic Medicine market.
USDA-certified organic and raw hand-peeled cacao beans from Ecuadorian Arriba are great source of antioxidants, minerals, and fiber.
Learn more about Superfoods Raw Peeled Cacao Beans.
Raw Organic foods that include Live-enzyme Superfoods from the purest unprocessed foods that have all their precious nutrients intact.
More on raw foods.
Can managing Facebook get easiers? I guess it can.
Facebook Management Tools.
Everybody needs someone to help them with small odd jobs, from computer fixing to help with a wide range of things.
Hire someone to help you with small tasks on a easy-to-manage contract basis.
Lose weight, reduce stress and transform your life through plant-based nutrition... FREE!
Join Thrive!
Organic and fair clothing, sustainability, environmental and social responsibility.
Check out the latest fashion!
.
Eco-conscious furnishings and accessories.
What are sustainable flatware?
Organic premium and natural products for pets, manufactured in-house.
You never heard of holistic, natural dog and cat food! Now you have.
Herbs, Foods, Bath, & Complete Aromatherapy Oils.
Ahhhh, now that's relaaaaaxation.
House of Nutrition brings people a wide range of products and supplies for their nutritional well-being.
See products list.
Eco-friendly and bio-degradable Mattresses?
Here's what you could get!
Mighty Leaf crafts the most flavorful and delicious artisan blended teas.
award-winning tea pouches ... Tea Lovers, Savor
Touch of Europe brought to US and Canada!
Browsed and bewildered!
Herbal Teas, Herbal Tincutres, and Organic Wellness Oils.
Nature's Inventory
Organic Bouquet - Eco-Friendly Flowers & Gourmet Gifts!
See what's popular today!
Flower Delivery for someone special?
Send love of flowers!
Find your way through life with a little help.
Where is your life's compass?