Kidney Diseases and Herbals for Cleansing Kidney
Kidneys are located on both side of spine in middle of your back. Kidneys produce enzyme that help to regulate blood pressure, produce vitamin D needed for healthy bones, remove toxins and waste from body and help to maintain a balance in chemicals and minerals including potassium, sodium and phosphorus in the blood. 
When kidneys get damaged, the waste and toxins can build up in the body and cause abdominal pain, loss of appetite, back pain, poor sleep, asthma or shortness of breath, swelling ankles, nausea and vomiting. One of the main symptoms of kidney problems is edema. Edema happens when kidneys produce less urine because they are unable to excrete minerals like salt and other wastes. Toxic wastes can also build up in the blood stream due to malfunction of kidneys resulting in uremia.

Kidneys can be damaged due to exposure to certain drugs, toxins, heavy metals, pesticides and herbicides and GMOs, chemotherapy agents, poisonous mushrooms and chemicals. Kidney disease can result in chronic hypertension, liver disease, lupus, anemia, diabetes and heart failure.
Here are the following kidney diseases:
Glomerulonephritis: Glomerulonephritis is caused because of inflammation of blood vessels inside kidney that help to remove toxins from body. This condition can happen due to immunological response to infections including streptococcus throat infection.
Bright's disease: The presence of blood protein in the urine along with water retention in the tissue and hypertension can cause bright's disease.
Pyelonephritis: Pyelonephritis happens because of kidney's infection caused by birth defect.
Hydronephrosis: Hydronephrosis is a condition that renal pelvis or kidney becomes filled with urine because of obstruction of urinary flow.
Polycystic Kidney Disease (PKD): This can happen when cysts grow on kidneys and unable them to function.
Kidney Stones: Kidney stones happen due to accumulation of minerals including calcium in kidneys.
Rental Tubular Acidosis: This condition happens when kidneys fail to absorb bicarbonate which can cause impaired ammonia production or acid excretion. Severe acidosis may result in bone disorder and potassium depletion that can cause nephritic syndrome resulting in kidney diseases.
 Here are the following herbs that can help kidney disease: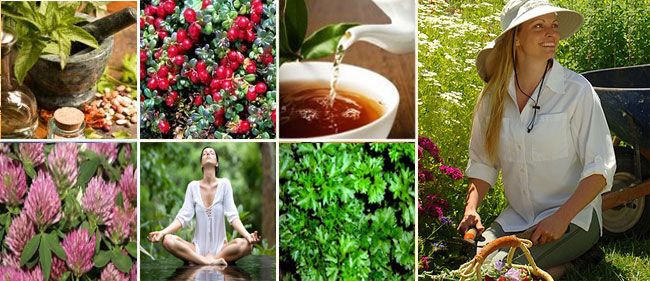 Celery and parsley seeds if taken in combination can be very helpful especially if high uric acid levels are present in blood. High uric acid levels are usually to do with presence of high level of animal protein in the blood.
Cranberries can acidify urine, destroy bacteria and help with healing of bladder. Do not drink commercial cranberry juice that has additives and preservatives. You can add fresh organic cranberries to green smoothies or eat them as they are. Marshmallow tea also helps to clean kidneys.
Herbs including uva ursi and hydrangea are excellent for cleaning urinary tract and keeping it healthy.  Dandelion root also help to extract acids in excretion of kidney's waste products.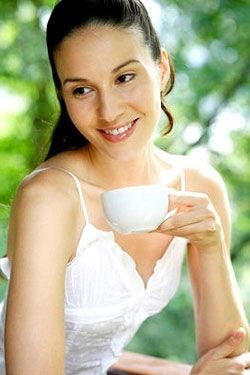 Kidney Cleanse:  This kidney cleanse package includes great herbs like organic milk thistle seed, organic dandelion leaf, organic eleuthero root and sarsaparilla root that help to support normal bladder and promote kidney health.
Click Here for More Info about Kidney Cleanse
Kidney Support Formula: This package is a combination of herbals including sarsaparilla root, organic eleuthero root, organic milk thistle seed and organic dandelion leaff or stimulating and enhancing kidney function.
Click Here for More Info about Kidney Support Formula
Kidney Toning Formula: This formula includes great combination of herbals including organic cornsilk Herb, organic parsley leaf, organic shepherd's purse herb, organic buchu leaf, organic marshmallow root, organic blue vervain and organic cleavers herb that help to remove toxic wastes from kidneys and help kidneys to maintain a great health.
Click Here for More Info about Kidney Toning Formula
Kidney Support Package: You can save 5% by ordering the combination of these beneficial organic herbs in one package.
Click Here for More Info about Kidney Support Package
Other herbs including
nettle, parsley
, red clover,
watermelon seed tea, goldenrod tea
and juniper berries are very beneficial for improving kidney problems.
National community initiative to create the first ever nutritional system to synergize with the practice and living of yoga.
Certified organic coconut water
. Collaborative platform for people inspired by yoga!
Did you know parasites out rank cancer as deadliest killer Worldwide? Autointoxication is potentially a deadly condition that occurs when colon health is ignored.
Learn More Organica Colon Cleansing and Anti-Parasite Digestive Support
People are now asking for Over-the-Counter Organic Medicine that is both USDA Certified Organic and an FDA Registered homeopathic drug.
Learn more about: the booming Organic Medicine market.
USDA-certified organic and raw hand-peeled cacao beans from Ecuadorian Arriba are great source of antioxidants, minerals, and fiber.
Learn more about Superfoods Raw Peeled Cacao Beans.
Raw Organic foods that include Live-enzyme Superfoods from the purest unprocessed foods that have all their precious nutrients intact.
More on raw foods.
Can managing Facebook get easiers? I guess it can.
Facebook Management Tools.
Everybody needs someone to help them with small odd jobs, from computer fixing to help with a wide range of things.
Hire someone to help you with small tasks on a easy-to-manage contract basis.
Lose weight, reduce stress and transform your life through plant-based nutrition... FREE!
Join Thrive!
Organic and fair clothing, sustainability, environmental and social responsibility.
Check out the latest fashion!
.
Eco-conscious furnishings and accessories.
What are sustainable flatware?
Organic premium and natural products for pets, manufactured in-house.
You never heard of holistic, natural dog and cat food! Now you have.
Herbs, Foods, Bath, & Complete Aromatherapy Oils.
Ahhhh, now that's relaaaaaxation.
House of Nutrition brings people a wide range of products and supplies for their nutritional well-being.
See products list.
Eco-friendly and bio-degradable Mattresses?
Here's what you could get!
Mighty Leaf crafts the most flavorful and delicious artisan blended teas.
award-winning tea pouches ... Tea Lovers, Savor
Touch of Europe brought to US and Canada!
Browsed and bewildered!
Herbal Teas, Herbal Tincutres, and Organic Wellness Oils.
Nature's Inventory
Organic Bouquet - Eco-Friendly Flowers & Gourmet Gifts!
See what's popular today!
Flower Delivery for someone special?
Send love of flowers!
Find your way through life with a little help.
Where is your life's compass?