How to boost your immune system?
We all want to enjoy a stronger immune system and be able to live a good quality of life. But the pressure of the modern life style, drastic changes in our diet, increase in level of hormones, chemicals and GMOs in our food supply, lack of relaxation and physical activity and constant stress or pressure can seriously affect our mental and physical health and well-being.
At the same time, many people who are working or are retired are concerned about increase in cost of living and doubts about effectiveness of the healthcare system that its entire focus is making money not healing.
More and more people are becoming aware that the carcinogens in our food supply and chemicals in drugs are actually making us sick and many are seeking for natural alternatives so once again they can experience and enjoy a life that is drug and pain free.
By the end of the day, aren't we all working hard to enjoy an optimum health and improve the quality of life for ourselves and our loved ones?
The Medicinal Benefits of Herbals
The medicinal benefits of herbals have been known for many centuries by Native Indians, Persians, Romanian, Greeks, Chinese and Egyptians. However, during the 20th century, more and more Americans have become dependent on synthetic and commercial drugs for curing diseases. But in the last 15 years, the side effect of synthetic drugs and the desire of many people to be in charge of their own health have led to new discoveries and new scientific research about herbals and their power of healing.
WHAT IS SPECIAL ABOUT HERBS?
Nature is full of abundance and many herbs in nature have rich compounds and organs that can be effective for treating, preventing and curing many diseases including cancer.
The medicinal herbs are divided into two categories: tonic herbs and stimulating herbs.
Tonic herbs help the organs, tissues or cells in the body to keep a balance or tone throughout the body by delivering essential nutrients and helping the body to function properly.
Stimulating herbs are much stronger than tonic herbs and should be taken for shorter period of time and in smaller does. The recent research and studies indicate that "Phytomedicinals" are the true healing power of herbs.
Phytomedicinals refer to the power of the herbal plant as whole, not a single isolated chemical compound.
Phytomedicinals are very well known in Europe and in Germany they are known as "ethical drugs". In the US Phytomedicinals are sold as dietary supplements in health food stores. The good news is that, more and more Americans are discovering the power of medicinal herbs and today nearly over 50 million Americans use herbal supplements.
Today, based on the studies by the World Health Organizations over 80% of the world population depend on plants for treating common illnesses.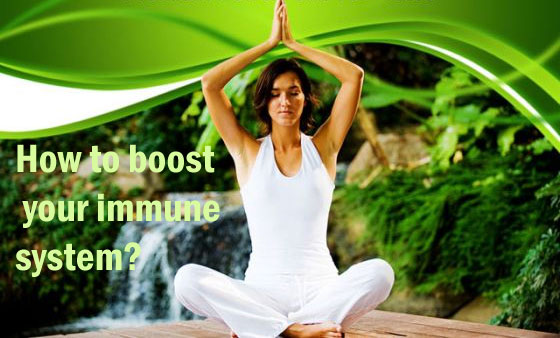 National community initiative to create the first ever nutritional system to synergize with the practice and living of yoga.
Certified organic coconut water
. Collaborative platform for people inspired by yoga!
Did you know parasites out rank cancer as deadliest killer Worldwide? Autointoxication is potentially a deadly condition that occurs when colon health is ignored.
Learn More Organica Colon Cleansing and Anti-Parasite Digestive Support
People are now asking for Over-the-Counter Organic Medicine that is both USDA Certified Organic and an FDA Registered homeopathic drug.
Learn more about: the booming Organic Medicine market.
USDA-certified organic and raw hand-peeled cacao beans from Ecuadorian Arriba are great source of antioxidants, minerals, and fiber.
Learn more about Superfoods Raw Peeled Cacao Beans.
Raw Organic foods that include Live-enzyme Superfoods from the purest unprocessed foods that have all their precious nutrients intact.
More on raw foods.
Can managing Facebook get easiers? I guess it can.
Facebook Management Tools.
Everybody needs someone to help them with small odd jobs, from computer fixing to help with a wide range of things.
Hire someone to help you with small tasks on a easy-to-manage contract basis.
Lose weight, reduce stress and transform your life through plant-based nutrition... FREE!
Join Thrive!
Organic and fair clothing, sustainability, environmental and social responsibility.
Check out the latest fashion!
.
Eco-conscious furnishings and accessories.
What are sustainable flatware?
Organic premium and natural products for pets, manufactured in-house.
You never heard of holistic, natural dog and cat food! Now you have.
Herbs, Foods, Bath, & Complete Aromatherapy Oils.
Ahhhh, now that's relaaaaaxation.
House of Nutrition brings people a wide range of products and supplies for their nutritional well-being.
See products list.
Eco-friendly and bio-degradable Mattresses?
Here's what you could get!
Mighty Leaf crafts the most flavorful and delicious artisan blended teas.
award-winning tea pouches ... Tea Lovers, Savor
Touch of Europe brought to US and Canada!
Browsed and bewildered!
Herbal Teas, Herbal Tincutres, and Organic Wellness Oils.
Nature's Inventory
Organic Bouquet - Eco-Friendly Flowers & Gourmet Gifts!
See what's popular today!
Flower Delivery for someone special?
Send love of flowers!
Find your way through life with a little help.
Where is your life's compass?