StopMonsanto Film Project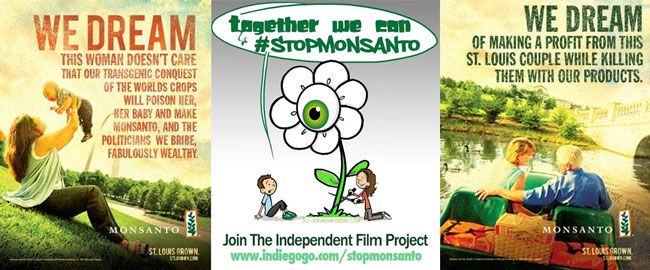 Few events in modern memory have been more inspiring as the people grass-roots movements to have access to foods and produce that are not contaminated with pesticides, herbicides, and chemicals, and carcinogens that are harmful to our lives and our loved ones. In less than a decade, a major movement has taken place, against all odds, for the food industry to pay attention and produce foods that are organic and an army of devoted writers, researchers, scientists, and activists have been trying to educate the public about foods that don't harm us and our children. It's a story of David versus Goliath. The large American (and others) Food corporations try their best with very deliberate effort backed by huge sums of cash to fight back and convince those with power, i.e. politicians, to disregard food related contamination, and disassociate any legitimacy to the organic food industry and its grass-roots movement. But despite all their effort and the wealth of resources they have thrown at the media to belittle the movement and discredit any harm to American people — at least some of these corporations themselves admit that they have lost the battle to mute the voice of ordinary Americans who want good healthy nutritional food produced by local farmers who care about their community and follow practices that ensure we can buy foods and products that are healthy for our families.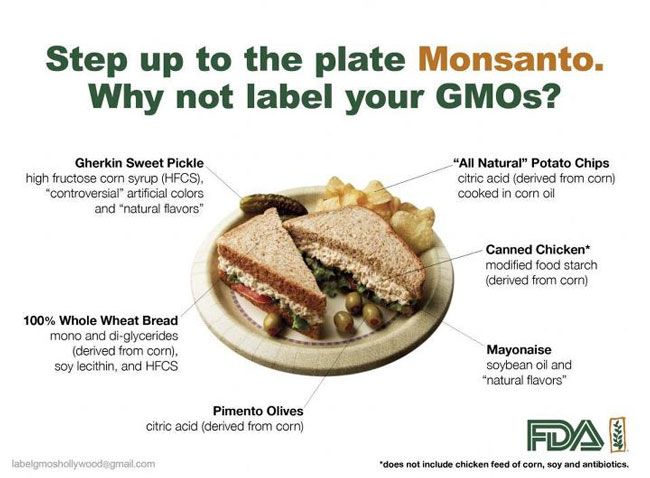 Today, there are more local food stores like PCC, serving organic produce without pesticides and chemicals than ever before and the movement is getting stronger and almost every large grocery store in America is either offering organic produce or intends to modify their sourcing to include organic healthy foods and produce. But the battle is not yet over. From the outset of this transition and transformation the people voiced their concerns carefully and sincerely and expressed the logical and scientific challenges of non-organic farming to long term health of the public and the economic insanity that destroys the soil for short term gain at the expense of long term longevity of food production in a sustainable way. A few corporations and their PR departments exercised the usual research studies with the goal of "proving and impossible as an alternative to logically proving the inevitable". For instance, it is much harder to prove that there is immediate danger to the health of the public as a result of "long-term" consumption of GMO foods – since this is an oxymoron attempt to disprove what itself is impossible to prove. How can you prove something is harmful in the short term when it is damaging as a result of long term exposure and consumption? This clever media trick is what the opposition uses to convince people that there is no damage to the American public as a result of their chemical products and use of pesticides.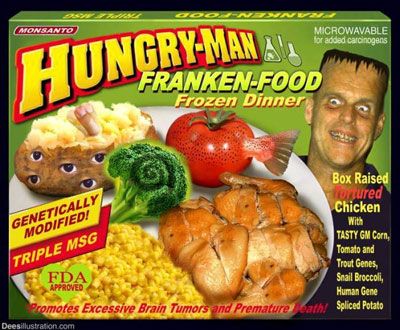 These corporations are now fighting harder to protect their wealth acquired from the use of chemicals, some the most harmful chemicals to humans ever manufactured. But as usual, the public is not remaining silent nor accommodating to such tricks and bullying tactics. People from every corner of this country are uniting and supporting people's movements for educating the public and uniting people to make a difference for the quality of our lives, our children and future generations. One of most promising and effective ways to reach the American public is through a mix education and entertainment, by producing movies and documentaries that expose all sides of an argument and let the American people make up their mind and choose for themselves. Entertaining movies can do even more to raise widespread awareness for a topic than any documentary or news story, as was the case with the film "Philadelphia" regarding AIDS, or "Dead Man Walking" regarding the death penalty, or "Milk" regarding the story of Harvey Milk. Now Mariel Hemingway, famous actress and writer, is intending to produce a movie about Monsanto and what it is doing and how they've been affecting the farming community and farmers themselves directly. This movie will include aspects of food production industry, GMO contamination, health issues, and the news media and its silence.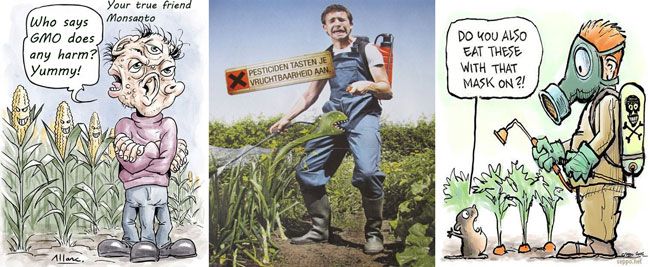 "I want to make a difference by creating a film that pulls at people's heart strings ... that is how people will be inspired to do something in their own lives. We are emotional beings and when we are moved we take in information better. I believe we are more likely to make changes in our food choices if we know what is going on. It is that simple. It is about having knowledge so that we can all stand up and say "I have a right to know what I am eating and whether or not it is good for me." At the same time we don't want to be told what to do or given facts and figures in a monotonous way... we like stories, we like transformations and that is what we are going to create with our little movie", says Mariel. She also intends to make it as entertaining as possible so will plenty of humor, excitement and even some tragedy blended in with the facts about Monsanto and their business model and practices. There has been a huge interest in the making of this movie and the grass-roots movement is informing all that want to be a part of it to join Mariel Hemingway with support, so don't delay – and visit StopMonsanto Film Project and show your support for this wonderful project!
- Be the change that you want to see in the world
You can make a difference by helping StopMonsanto Film Project
National community initiative to create the first ever nutritional system to synergize with the practice and living of yoga.
Certified organic coconut water
. Collaborative platform for people inspired by yoga!
Did you know parasites out rank cancer as deadliest killer Worldwide? Autointoxication is potentially a deadly condition that occurs when colon health is ignored.
Learn More Organica Colon Cleansing and Anti-Parasite Digestive Support
People are now asking for Over-the-Counter Organic Medicine that is both USDA Certified Organic and an FDA Registered homeopathic drug.
Learn more about: the booming Organic Medicine market.
USDA-certified organic and raw hand-peeled cacao beans from Ecuadorian Arriba are great source of antioxidants, minerals, and fiber.
Learn more about Superfoods Raw Peeled Cacao Beans.
Raw Organic foods that include Live-enzyme Superfoods from the purest unprocessed foods that have all their precious nutrients intact.
More on raw foods.
Can managing Facebook get easiers? I guess it can.
Facebook Management Tools.
Everybody needs someone to help them with small odd jobs, from computer fixing to help with a wide range of things.
Hire someone to help you with small tasks on a easy-to-manage contract basis.
Lose weight, reduce stress and transform your life through plant-based nutrition... FREE!
Join Thrive!
Organic and fair clothing, sustainability, environmental and social responsibility.
Check out the latest fashion!
.
Eco-conscious furnishings and accessories.
What are sustainable flatware?
Organic premium and natural products for pets, manufactured in-house.
You never heard of holistic, natural dog and cat food! Now you have.
Herbs, Foods, Bath, & Complete Aromatherapy Oils.
Ahhhh, now that's relaaaaaxation.
House of Nutrition brings people a wide range of products and supplies for their nutritional well-being.
See products list.
Eco-friendly and bio-degradable Mattresses?
Here's what you could get!
Mighty Leaf crafts the most flavorful and delicious artisan blended teas.
award-winning tea pouches ... Tea Lovers, Savor
Touch of Europe brought to US and Canada!
Browsed and bewildered!
Herbal Teas, Herbal Tincutres, and Organic Wellness Oils.
Nature's Inventory
Organic Bouquet - Eco-Friendly Flowers & Gourmet Gifts!
See what's popular today!
Flower Delivery for someone special?
Send love of flowers!
Find your way through life with a little help.
Where is your life's compass?