Top 5 recommendations for getting rid of heavy metals like fluoride, lead or mercury (in your body)
You've probably have heard about negative side effects of heavy metals on the overall health and longevity. Heavy metals are lead, mercury, cadmium, fluoride and sometimes chromium. These heavy metals exist in our environment, air, water and food supply and accumulation of these heavy metals can cause many health problems long term.
For example, fluoride is added to our drinking water, it also exists in toothpastes (sodium monofluorophosphate), cleansing agents (ammonium bifluoride), insecticides and chemicals (sodium fluoride), some vitamins and even dietary supplements. Fluoride can be even more toxic and dangerous when is combined with other substances in water or other drugs that you might be taking.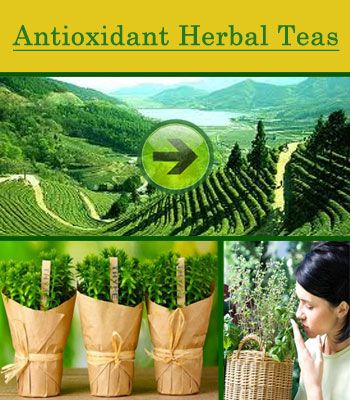 Lead is also in tap water, canned foods and even makeup including most of the popular lipsticks. Most farmed fish and even some wild fish like tuna contain high levels of mercury or other toxic metals. The lowest mercury fish is wild sockeye salmon (0.09). Mercury can also get into our food chain though water and soil. It also exists in artificial additives like high fructose corn syrup and vaccines.
Although aluminum isn't a heavy metal, it's a very toxic metal found in food preservatives, antacids, antiperspirants, Teflon and other non-stick cookware, aluminum cans and aluminum foils. Aluminum is an important neurotoxin that can effectively interfere with neuronal membrane function and accumulation of aluminum in the body can lead to Alzheimer's.  
Heavy metal poisoning can cause a wide range of symptoms including dental fluorosis (white spots in the teeth because of fluoride toxicity), arthritic joints, respiratory problems, cancer, gastrointestinal problems, food allergies, headaches and migraines, dizziness, mood syndrome, depression and anxiety, malfunctions in the nervous system, alzheimer's, Parkinson's disease or paralysis and much more.
So it's very important to detox your body from fluoride, mercury, lead and other heavy metals that can accumulate overtime and cause many problems. Here are the top recommendations for detoxifying your body from heavy metals and toxins:
1. Sauna and hot yoga: Perspiration and sweating are one of the best ways to detox and get rid of most heavy metals and toxins in your body. Make sure you drink lots of spring water or distilled water and include good supplements to replace the useful minerals that you might lose as well.
2. Liver cleanse: Although liver can heal itself very quickly, it can also be damaged very quickly. Liver can be easily damaged by excessive alcohol, eating junk food on a regular basis like GMOs or pesticide ridden foods, prescription drugs, taking excessive birth control pills or steroids, excessive deposition of iron, smoking and accumulation of heavy metals like fluoride or mercury.
The good news is that you can detox your liver by hot yoga, taking lots of vitamin C, regular exercise, removing saturated fat, trans fats or hydrogenated oils from your diet and instead consuming lots of raw organic vegetables and fruits daily.
Top Recommendations for Optimum Liver Function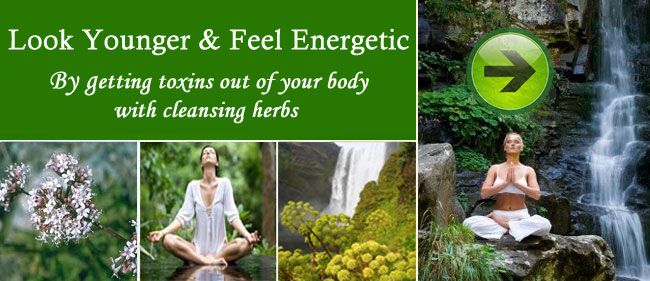 You can also improve your liver health by using herbs and spices including Milk thistle supplement, Yellow dock root, Barberry root, Marshmallow root, Dandelion root, turmeric and Rosemary.
Top 10 Herbals for Cleansing Liver
3. Lemon Fast Diet: Try lemon fats diet for 10 days. The lemon fast diet also known as Master Cleanse or Maple Syrup Diet is an effective fasting program that can get rid of accumulation of heavy metals like fluoride and mercury and free radicals.
During the 10 day lemon fast diet no solid foods or supplements are allowed and you should only consume the Master Cleanse to keep your body hydrated. The Master Cleanse drink includes 2 table spoons of freshly squeezed organic lemon juice, 2 table spoons of organic maple syrup, one tea spoon of organic cayenne pepper and 10 ounces of spring or filtered water. You drink this serving 6 times a day and you could also drink herbal green tea at nights.
4. Regular Exercise (regular walking): One of the best exercises is regular walking for 30 to 40 minutes every day. Exercising helps to change your metabolism so the body can constantly burn fat and get rid of toxins and heavy metals.
5. Regular Cleansing Diet: Cleansing diet can also get rid of heavy metals and free radicals. Try an organic green smoothie in the mornings instead of solid foods. Avoid consuming GMO foods, canned foods, processed foods or foods with soy or artificial additives and preservatives. Instead try these fruits and vegetables that have lots of vitamin C and useful micronutrients.
List of Fruits and Vegetables with Vitamin C
National community initiative to create the first ever nutritional system to synergize with the practice and living of yoga.
Certified organic coconut water
. Collaborative platform for people inspired by yoga!
Did you know parasites out rank cancer as deadliest killer Worldwide? Autointoxication is potentially a deadly condition that occurs when colon health is ignored.
Learn More Organica Colon Cleansing and Anti-Parasite Digestive Support
People are now asking for Over-the-Counter Organic Medicine that is both USDA Certified Organic and an FDA Registered homeopathic drug.
Learn more about: the booming Organic Medicine market.
USDA-certified organic and raw hand-peeled cacao beans from Ecuadorian Arriba are great source of antioxidants, minerals, and fiber.
Learn more about Superfoods Raw Peeled Cacao Beans.
Raw Organic foods that include Live-enzyme Superfoods from the purest unprocessed foods that have all their precious nutrients intact.
More on raw foods.
Can managing Facebook get easiers? I guess it can.
Facebook Management Tools.
Everybody needs someone to help them with small odd jobs, from computer fixing to help with a wide range of things.
Hire someone to help you with small tasks on a easy-to-manage contract basis.
Lose weight, reduce stress and transform your life through plant-based nutrition... FREE!
Join Thrive!
Organic and fair clothing, sustainability, environmental and social responsibility.
Check out the latest fashion!
.
Eco-conscious furnishings and accessories.
What are sustainable flatware?
Organic premium and natural products for pets, manufactured in-house.
You never heard of holistic, natural dog and cat food! Now you have.
Herbs, Foods, Bath, & Complete Aromatherapy Oils.
Ahhhh, now that's relaaaaaxation.
House of Nutrition brings people a wide range of products and supplies for their nutritional well-being.
See products list.
Eco-friendly and bio-degradable Mattresses?
Here's what you could get!
Mighty Leaf crafts the most flavorful and delicious artisan blended teas.
award-winning tea pouches ... Tea Lovers, Savor
Touch of Europe brought to US and Canada!
Browsed and bewildered!
Herbal Teas, Herbal Tincutres, and Organic Wellness Oils.
Nature's Inventory
Organic Bouquet - Eco-Friendly Flowers & Gourmet Gifts!
See what's popular today!
Flower Delivery for someone special?
Send love of flowers!
Find your way through life with a little help.
Where is your life's compass?